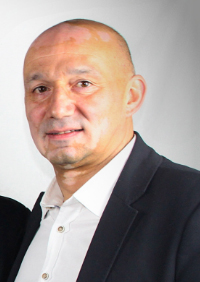 Since the company was founded in 1996, I have endeavoured to develop the values I believe in, namely, respect, integrity, and excellence, with a single goal in mind: the satisfaction of our clients and our various partners.
To achieve this, we have invested and continue to invest both in technology and in people, the cornerstones of our success.
As a plastics manufacturer, recognised in the flexible polyethylene packaging market, we are more than ever committed to our eco-responsible policy, which is both ecological and economical.
My ambition is to continue the growth of our family-owned group, while continuing to promote our societal role and our commitment to the circular economy.
Yours sincerely
Hubert QUINCELET, CEO