With over twenty-five years of experience, our expertise allows you to benefit from a wide range of perspectives for your products : extrusion, printing, bagging.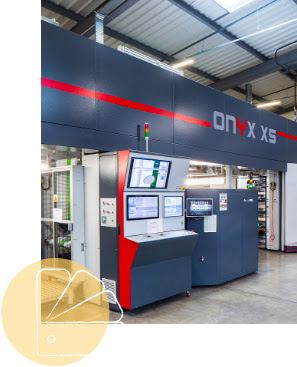 For several years, AEP Group has developed a real expertise in the field of flexographic printing. With 11,000 tonnes of films printed each year, we are among the French leaders. The company carries out all of its production at two manufacturing sites, which are equipped with the latest generation of eight-colour flexo printing machines. From the production of inks, through the assembly of plates to the washing station, both sites are entirely autonomous and guarantee a genuine backup solution for our customers.
Over the years, the flexographic printing process has been greatly improved and now enables us to obtain a remarkable print quality (we are HD Flexo certified). Inks and plates used are key elements of the printing process. We have therefore developed strategic partnerships with our carefully selected ink suppliers and photoengravers.
tons extruded films per year
tons printed films per year